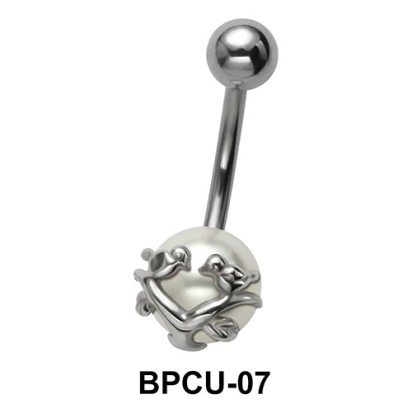 Belly Pearl with Bird Motif BPCU-07
This product has a minimum quantity of 10 units
Measurements
Bar Thickness
1.6 mm. (14ga)
Bar Length
8 mm. (5/16"), 10 mm. (3/32")
Ball Size
4 mm. (5/32"), 5mm (3/16")
Color
Pearl Color
White
This unique belly pearl comes with a beautiful motif of two birds sitting on a tree branch.
The pearl is available in white and pink shades and the structure is made of 316L surgical stainless steel or Plated Brass.
The Bar and Banana are always made of 316L Surgical Steel.