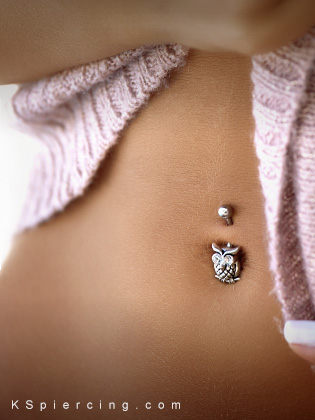 This year's unavoidable body part that needs to be pierced is, one and only, navel. It has lost the popularity through the years but according to experts it's coming back in grand style. You can make no mistake in this direction, just choose any design you want and you will be fashionable no matter the occasion, especially with summer knocking on our doors.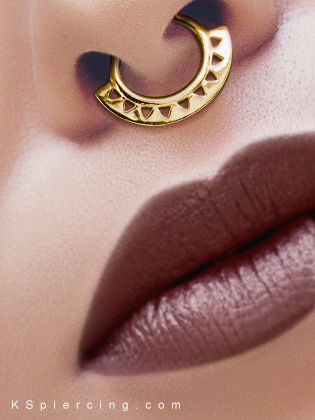 • There is one piercing trend that is blowing away everyone's minds and everything you know about jewelry.Apparently there is no need of attaching wiggly and shinny jewelry parts if you want to be pierced but not that distinct – surface piercing is just the right for you. It usually consists from two or three metal dots that go either on your collar bone or in your cleavage, but feel free to put them on any body part you want, because they look cool everywhere. Just think whatever you wear,this is the only jewelry you need, without any trouble, it's always there.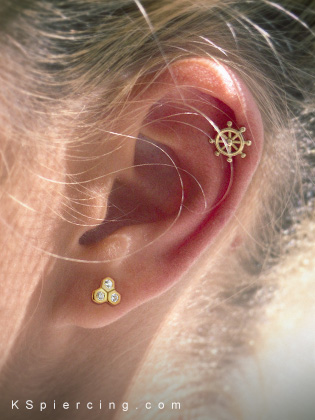 • Ears, always the best choice when it comes to body part to pierce. This trend is basically the sequel of the last years, nothing is changed there, it still looks so good; so if you haven't done it yet, it's not too late. Anything you want to put on you daith,is the right choice; never forget about the upper part of your ear shell, the trend is to put something long, like an arrow, basically connecting two parts of your ear shell. Combine that with small pierce jewelry parts on your ear uvula or one loop earring, and you got yourself an urban look that no one can resist.
• Septum piercing is also the new hot trend; appropriate yet enough visible. You can go from two little dot shanging from your nose or some jewelry semicircle design connecting your nostrils; your choice and always a good choice.
• And last but not least, a little unusual piercing but a hell lot of trendy and urban. It's actually a jewelry pierce part that consists from two dots and it goes between you upper lip and teeth.
If anything it will make you smile more because it look so striking and impressive.