Production Process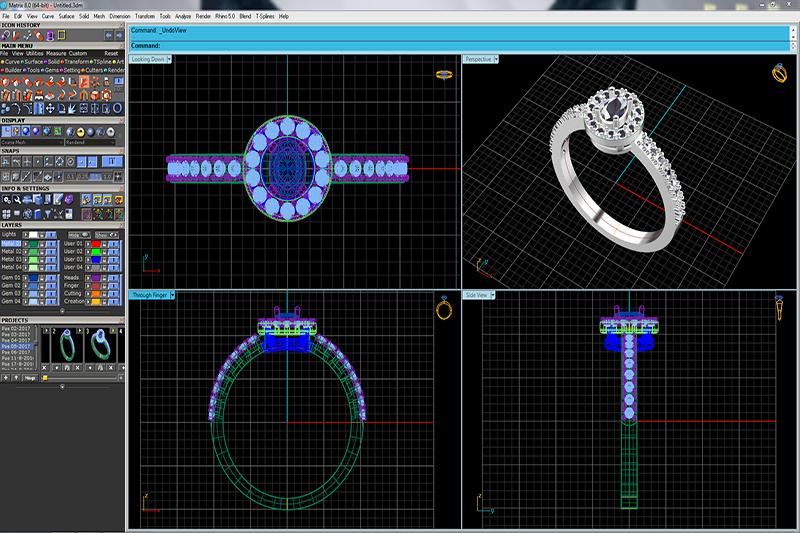 Design and Prototype Making :
The first and most creative part of our production process. Here in KS, each piece begins with an idea from our creative team before it develops into a design that reflects our attractive, trendy and distinctive products. Our prototype making team uses either traditional or cutting-edge techniques based on the specific item requirements.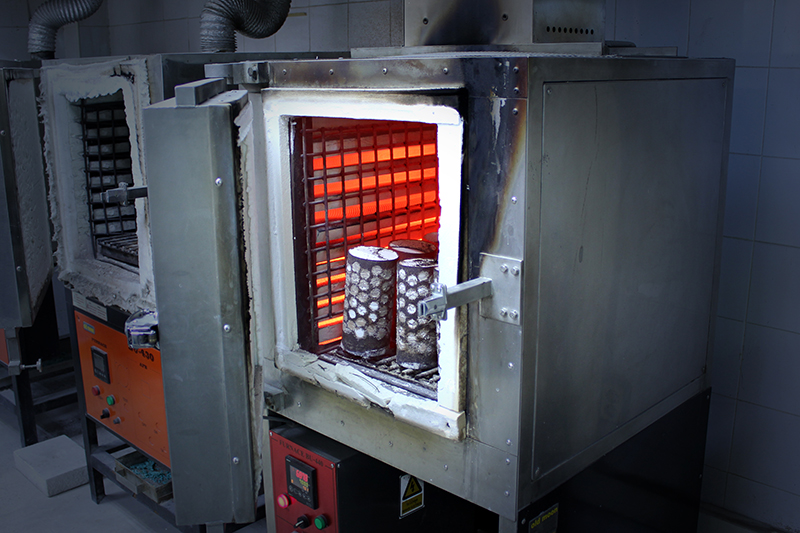 Casting :
The Casting method that we utilize called "Lost-Wax", during this process we pour quality molten metal such as 925 sterling silver and imitation brass, into pre-made plaster molds. These molds are a tree-like negative of the model, once the tree cools down, we cut the pieces and prepare them for the next stage. This complex method is an accurate technique that provides durable results and allows us the capability to mass produce.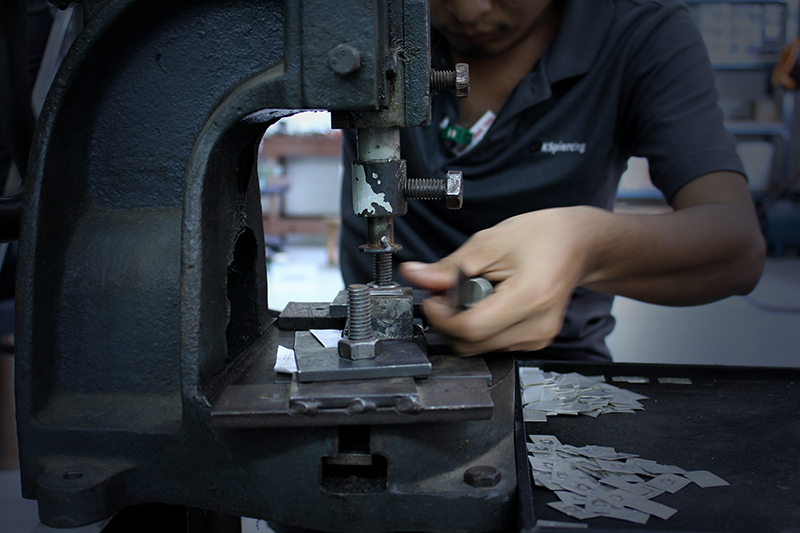 Stamping :
Stamping is another one of our production techniques facilitated by the KS in-house mold making. This method offers several advantages, such as the production of delicate, cost-effective, and lightweight designs. Our stamping department works with both traditional stamping machines and advanced laser machines. Furthermore, we hold the ability and equipment to produce fully hand-made designs.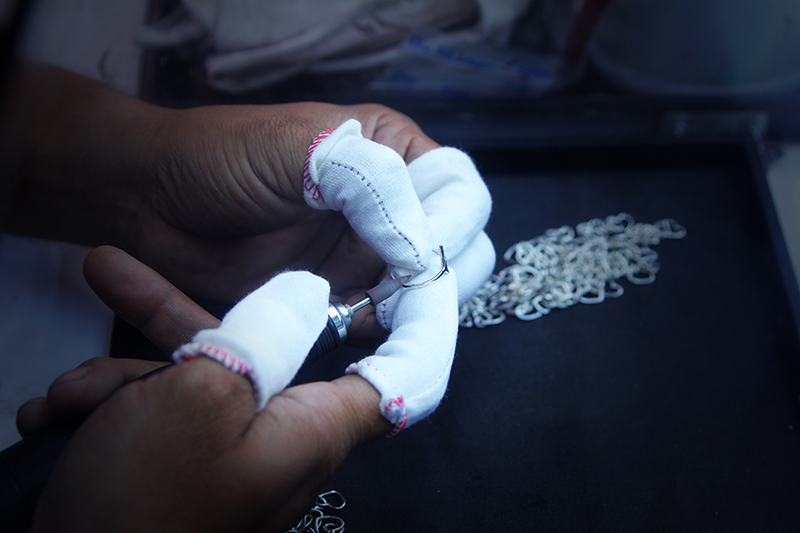 Filing :
In order to achieve an even, flat and smooth jewelry, our dedicated staff uses an electric motor wheel to file off our items. In this part of the production process, we eliminate all unwanted bumps to guarantee that the surface of the jewelry is clear and well prepared.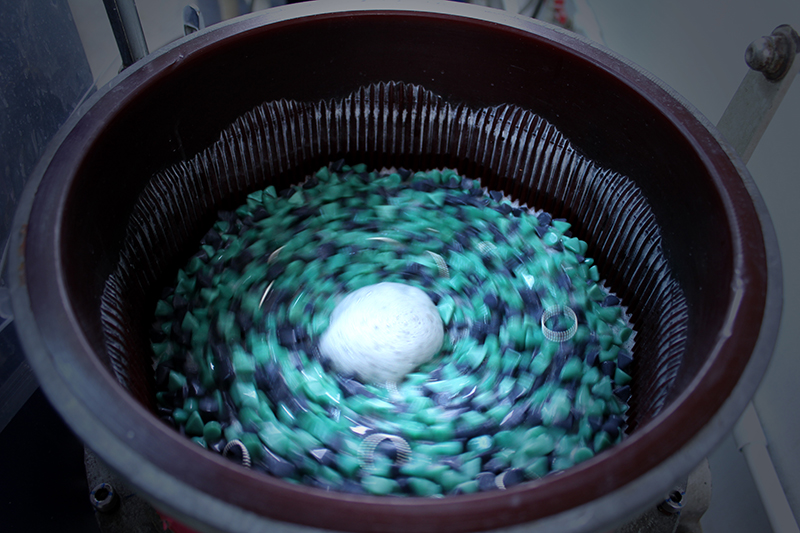 Mass finishing :
During the mass finishing stage, we use a fully automated abrasive Polish Machine called Tumblers. KS owns various types of Tumblers, including magnetic, vibrating and centrifugal disc. We use different kinds of media inside the tanks, all in order to achieve the perfect surface on every design.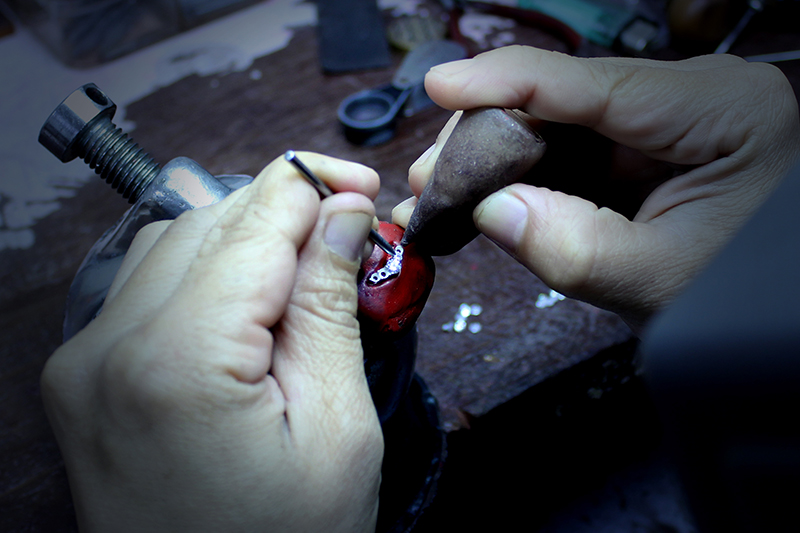 Stone setting :
Our stone setters set each and every stone by hand, whether the piece needs to consist of one large stone or a few minute stones. They use different types of techniques, like micro setting and wax stone setting, and work with a selection of tools that has a range of beautiful settings to secure the stones and showcase them to great effect.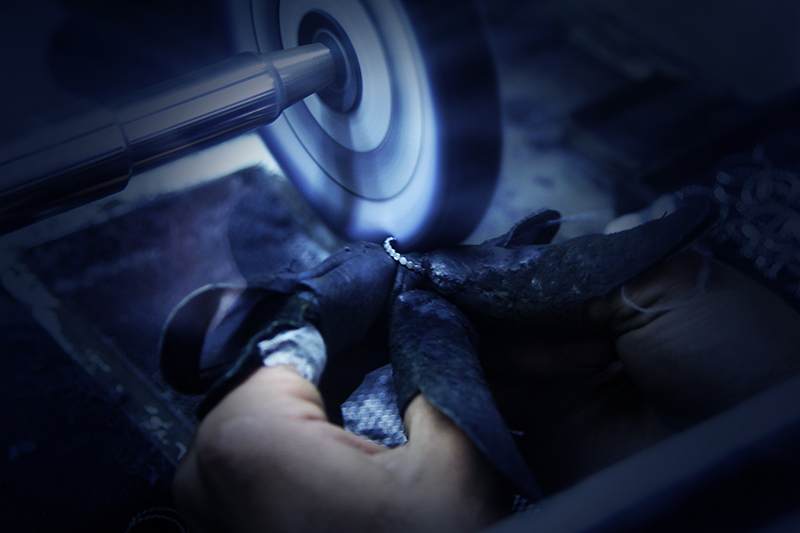 Hand Polishing :
Our experienced employees guarantee that every piece goes through the buffing polishing wheels, which gives it a fine polish producing a beautiful and protective mirror finish.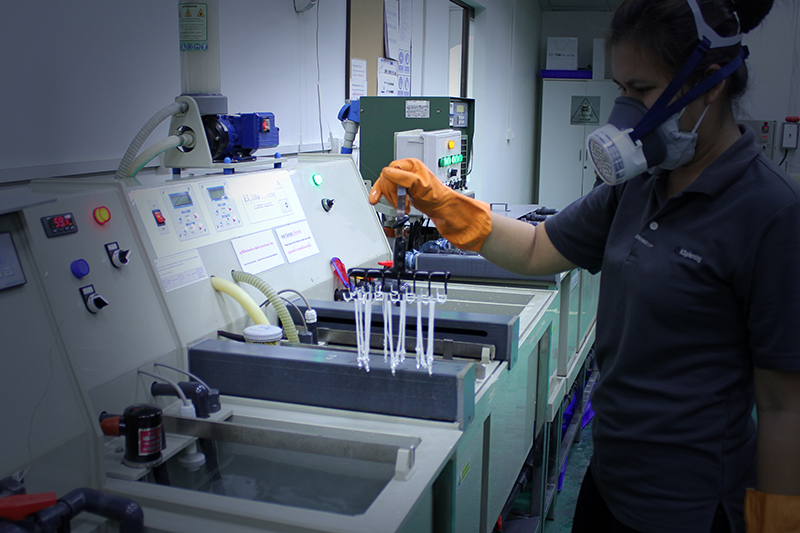 Plating & E-coating :
Electroplating is the process of plating one metal onto another by electro-chemicals. KS offers a wide array of decorative plating, such as silver, gold, rose gold, rhodium and black rhodium plating. We also provide E-coating, which is a finale protective layer that enhances the durability of the jewelry and increases its resistance to tarnish. Each plating incorporates a technique that is unique, different, and specialized.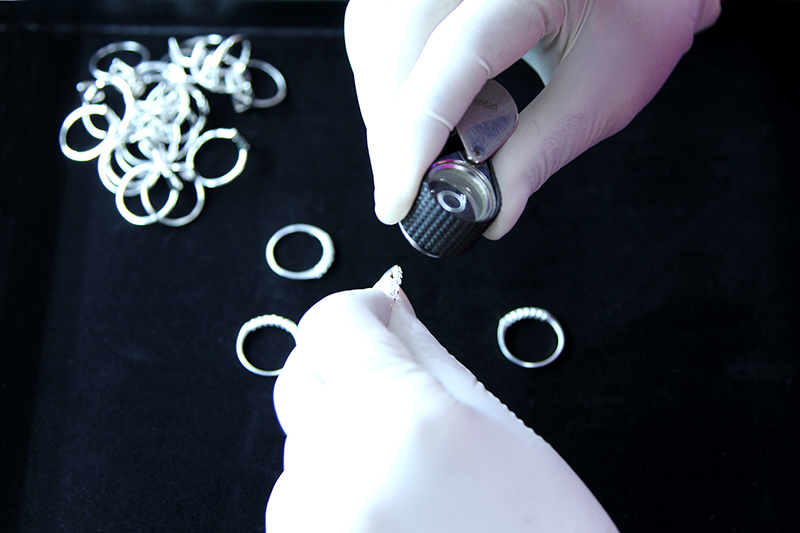 Quality Control :
Each piece of jewelry goes through our meticulous quality control department a few times until it meets the required criteria. They inspect it for accuracy of casting, stamping, stone setting, and finishing. This is how we make sure that all of the client's specifications and requests are met.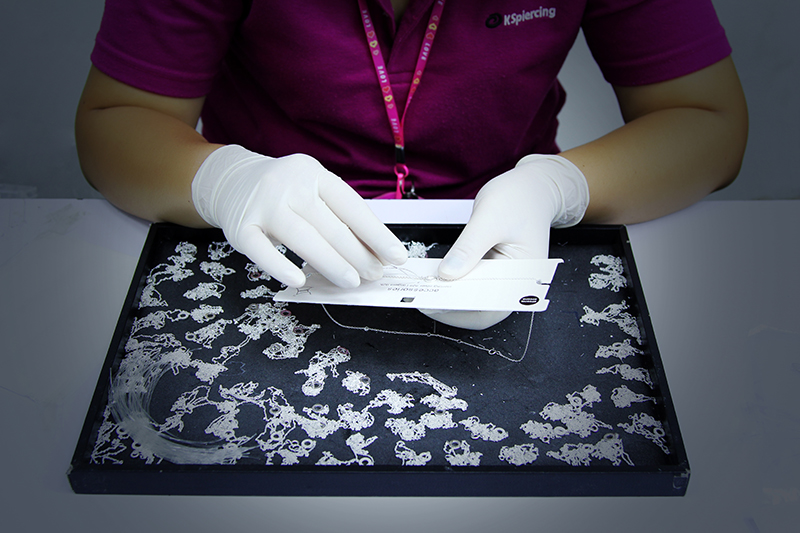 Packaging :
Each item is carefully packed either in a standard poly bag or in a various packaging options depending on the client requirements. Moreover, KS are able to supply cards, boxes, bags, stickers, and all that is required for the clients' needs.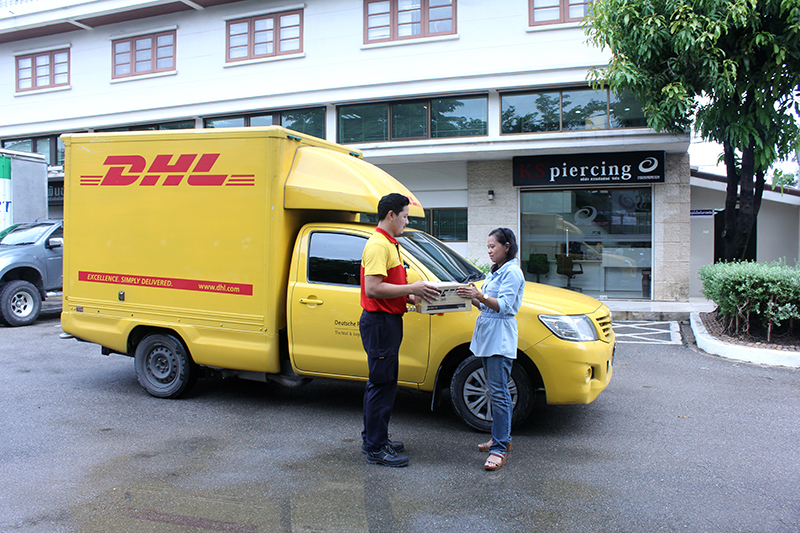 Delivery :
Once all production steps are completed, we give our clients the liberty to choose any courier company they wish, including DHL, UPS, EMS or any other air/sea forwarder. In case of small volume shipping, we always recommend our clients to use the special export rates that we have managed to achieve over the years.